HISTORY
Our Founder
GEORGE RUSHER
George was born in Hanover, Pennsylvania, on June 25, 1914, the son of Emory Rusher and Hattie Feeser, moved west with his parents and two brothers (Clyde and Charles) in 1916 to a 640 acre prairie homestead in Eastern Montana (still owned by the family today). Four years later, after a violent storm blew away their outhouse, his father said "that's it" and moved the family via the Great Northern train from Malta to Libby, Montana, in the heart of the Rocky Mountains, where he and his brothers graduated from high school. During his early years, George always had a job, but also had time for hunting, skiing, ice hockey, football, basketball, track and field, panning for gold, farming, cutting firewood and mountain trail trips.
When George turned 21, being the adventurous type, he headed for California on a 1930 Harley Davidson motorcycle. During his first four years in Southern California, he attended Compton Junior College and then the University of Southern California. When he finished college he took a design job with Airstream Trailers and helped design the famous aluminum teardrop trailer that looks pretty much the same today from the original design. He later worked for the Southern California Gas Company and continued his education in night courses at UCLA, USC, trade schools and correspondence courses.
In 1946 George founded "Rusher Heat" in Inglewood. The company grew steadily and Rusher Heat became Rusher Air Conditioning and moved to the new and present facility in Torrance in 1976. He was the epitome of a pioneer in the ever expanding field of heating, air conditioning and geothermal. The company pioneered, designed and installed hundreds of hydronic radiant systems (the "best system ever designed" according to George) including prestigious custom homes, tract homes, high- rises, commercial and industrial complexes, outdoor dining and athletic facilities,  including the famous Wayfarers Chapel in Rancho Palos Verdes, CA. He worked with renowned architects, Frank Lloyd Wright, his son Lloyd Wright and grandson Eric Wright, John Lautner, Paul Williams, Richard Neutra, Joseph Eichler and Quincy Jones. Rusher Air worked on projects owned by Presidents Richard Nixon and Ronald Reagan and notable figures, such as Bob Hope, Gary Cooper, Leo Duroucher, Paul Anka and Johnny Carson.
George Rusher passed away in his sleep of natural causes on October 5, 2009, at the age of 95 years & 4 months, at his home in Redondo Beach, CA.
His son, David (a graduate of USC), joined the firm in 1972 and expanded the business base to include major oil companies, aircraft facilities as well as many government projects for the U. S. Air Force, the Federal Aviation Administration and various public works projects including installations in Alaska and Hawaii.
George's grandson, Scott (also a graduate of USC), joined the staff at Rusher Air Conditioning in 1989 and currently administers the operation of the company's Installation and Replacement Department.
Even while expanding the company, George enjoyed returning to his roots in Montana and attended annual reunions in Libby with his former school mates. George was preceded in death by his wife, Elizabeth, after 60 years of marriage. He is survived by his son, David (Donna) of Manhattan Beach, daughter, Dr. Elissa Rusher, Redondo Beach, grandson, Scott Rusher (Stacy), great-granddaughters Keala Rusher and Malia Rusher, and great-grandson, Kalani Rusher, all of Manhattan Beach.
---
 2  
---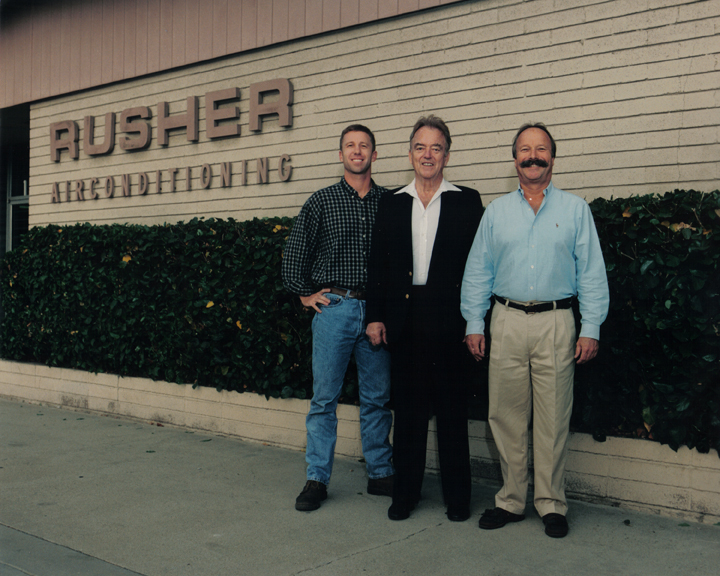 3
---
4 
---
5 
---
6 
---
7

---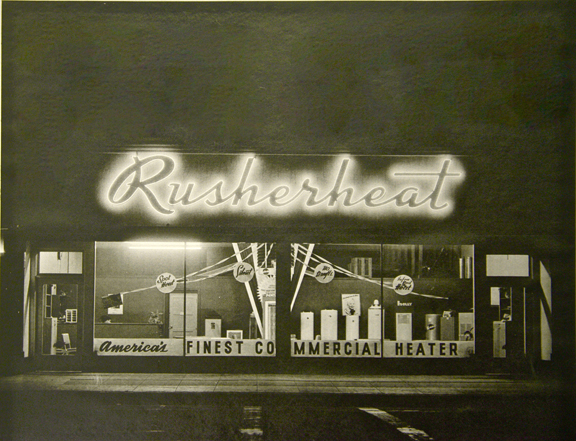 8

---