Commercial Heating and Cooling
Whether it's a cold winter day or if you're in the midst of the summer heat, Rusher Air installs quality heating and cooling systems to deliver consistent comfort and optimal efficiency.  The truth is that in most commercial buildings, you can't just open a window, so you rely on your heating and cooling systems all year round.
If the thought of another season of being hot or cold is too much to bear, then it's time to consider replacing your unit with a new higher-efficiency unit.  Installing new high-efficiency HVAC equipment means greater savings on your utilities bill.  All air conditioning units are rated in accordance with current government and industry standards.  These standards determine how much cooling the unit will generate per unit of fuel.  A high SEER (Seasonal Energy Efficiency Rating), means you spend less on your cooling bills.  A new high-efficiency air conditioner can reduce your cooling bills by one-half compared to equipment that is 15 years old or older.  That means year after year, the saving just keep adding up!  Your employees are going to thank you and comfortable employees are happy employees; that means increased productivity. 
---
1
---
2
---
3
---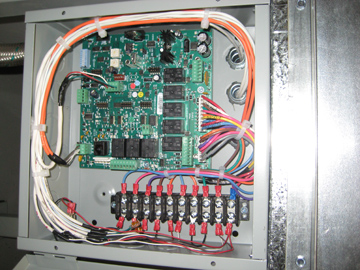 4
---
5
---